901 N. Garden Ridge Road,
Lewisville, TX 75077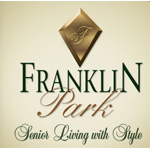 Simply fill out the form or call 877-345-1714 for Free Quote
Who is looking for Senior Living ?
Where would they like to live ?
Please send my price quotes from local Senior Living communities to
We value your privacy. By submitting this form, you agree to our
Privacy Policy
. You also consent that we can contact you using a phone system that can auto-dial phone numbers. Your consent isn't required to use our service.
If you need help finding senior care, call
877-345-1714
.