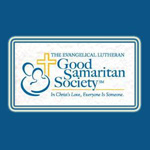 Evangelical Lutheran Good Samaritan Society
From its beginnings in a six-room rented house in rural North Dakota to becoming the nation's largest not-for-profit provider of senior care and services, The Evangelical Lutheran Good Samaritan Society has always been guided by its mission of sharing God's love in word and deed. Today, the organization?-?headquartered in Sioux Falls, S.D.?-?serves more than 27,000 people in 240 locations nationwide. Its services have broadened from traditional skilled nursing care to include senior living apartments, home health, assisted living, hospice care, inpatient and outpatient therapy and specialized units for people with Alzheimer's disease and related dementias.
Found 1 Listings in AZ

1030 Scott Dr , Prescott, AZ - 86301
Types of Care
: Assisted Living.
To speak to a Care Advisor about this community, Call
877-345-1714
Find other Evangelical Lutheran Good Samaritan Society Communities by State